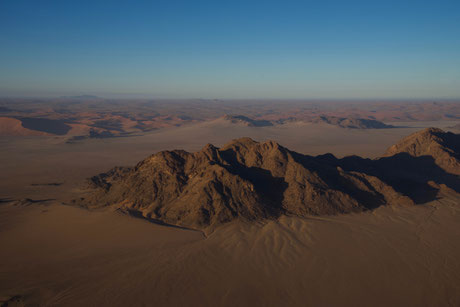 Between widestretched warm colored dunes and underneath an overheated sun, small local communities of Sossusvlei are trying to survive due to tourism. The need for hope and opportunities has developed a little school for better outcomes in education and a stimulating child friendly environment.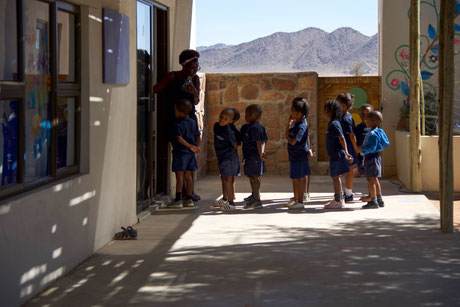 With the help of foreign investors and donations, one school "the little bugs"  for disadvantaged children, 3-8 years of age, is offering the children a full day of comprehensive education including 2 meals a day. A bus is making sure, that children can go to school as distances are huge, difficult with dust roads and a harsh climate.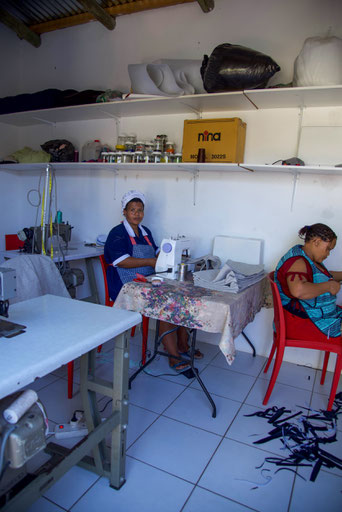 Another wonderful achievement of the school is a sewing room for  women of the local community. Here they are able to produce beautiful crafts to be sold in hotels and shops. The income hereof help them to survive and give their children a better life.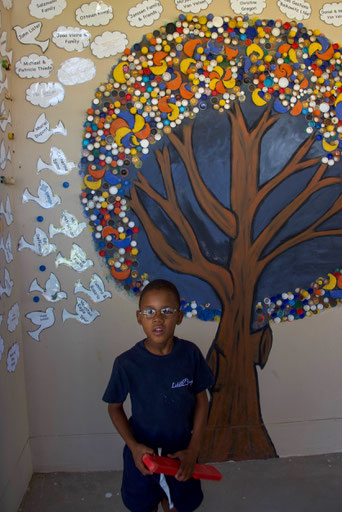 But although this sounds and looks great, the school does not have the financial means to provide teaching for elderly children. With the age of 8, each child is being send away to bigger cities, only to see their families back home every third month. Also the vehicles provided to make sure that the children get to school are in need of urgent maintenance. The lack and the need for help is obvious.
If you are interested in helping/donate to this school and its disadvantaged children, please contact the school:
info@little-bugs.org
www.little-bugs.org
"The beautiful thing about learning ist that no-one can take it away from you"  B.B. King